The second to last stage of the PUBG Global Championship 2022 (PGC) is behind us. Nineteen teams fought through the Grand Survival for a chance at one of four spots in the Grand Final. The majority of those teams will be watching the PGC finale from the sidelines
The Grand Survival saw nineteen teams play through four matches on Nov. 14. The winner of each match qualified for the Grand Final and everyone else was eliminated. FaZe Clan, CERBERUS Esports, OVERPEEKERS, and Entropiq earned the four final spots in the Grand Final.
Let's see how our teams from the Americas – 22 Esports and Soniqs – did in this stage of the tournament.
A Few Heartbeats Away
22 Esports, the lone PGC representatives from Latin America, came incredibly close to qualifying for the Grand Final. Erick "Haven" Aguiar and company finished third in two of the four matches during the Grand Survival.
The other two games weren't as close, but this sort of performance would have earned them much more in any other tournament. The stakes are much higher during PGC though. A 10-kill third place finish – which is an accomplishment in any competition – wasn't enough to keep 22 Esports alive.
Haven, Marcos "v1n1" Vinicios, Guilherme "guizeera" Barbosa, and Daniel "HazeteN" Elias go home with $10,000 and a 17th-31st place finish.
Couldn't Gain Momentum
While all four members of this talented Soniqs squad hoped to pull off a dream run at the PGC, it wasn't meant to be. The closest Soniqs got to winning a Grand Survival match was fifth place. That's not enough to beat out top European and Asian teams like FaZe Clan and CERBERUS Esports.
While this squad put out a number of top tier performances throughout the year, they couldn't gain momentum when it mattered most. Soniqs best matches came during Loser's Bracket 1 where Tristan "Shrimzy" Nowicki and company earned two chicken dinners. They would go hungry for the rest of their time in Dubai.
Shrimzy, Hunter "hwinn" Winn, James "TGLTN" Giezen and Austin "M1ME" Scherff go home with $10,000 and a 17th-31st place finish.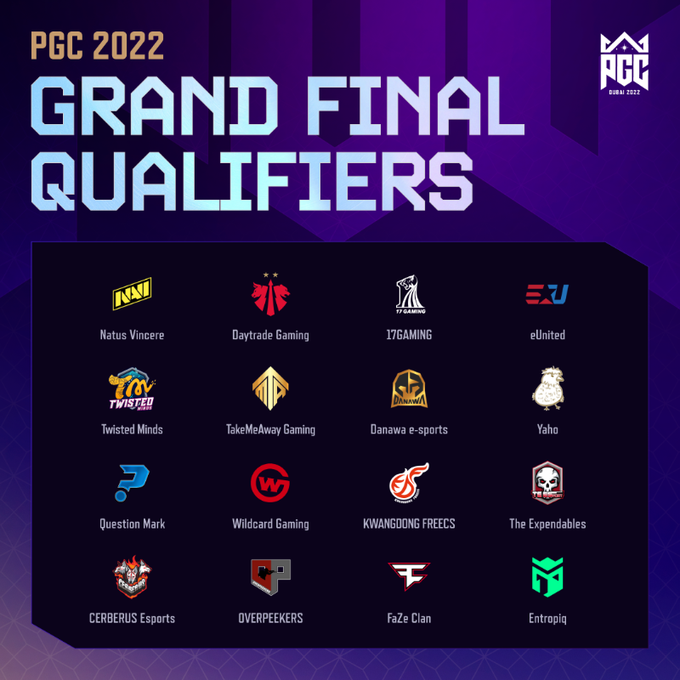 The PGC Grand Final will begin on Nov. 17 and will include 20 matches. Wildcard Gaming, YAHO and eUnited will represent the Americas on PUBG's biggest stage in 2022. You won't want to miss this. 
Check back here after the tournament to get insight on how teams from the America's performed during this once-in-a-lifetime opportunity.
Here are breakdowns for previous stages of the tournament:
Looking for info on the Americas teams in Dubai? Check out Road to PGC articles on each squad:
WHERE TO WATCH / FOLLOW
Tune in to PGC 2022!
Be sure to follow PUBG Esports on social media to stay up to date on all the action.