The PCS1 North America Grand Final showcased the region's most impressive teams, as Shoot To Kill defended their lead to secure the first-place position and $50,000 USD in prize money. Meanwhile, the sixteen-team lobby also fought for their share of the original $200,000 USD prize pool, which was awarded based on every team's final placement.
Shoot To Kill endured an incredible final-day performance from the second-place squad, Wildcard Gaming, who managed to win three of the five matches on Day Four, setting up a winner-take-all scenario in the final match. It was then that Shoot To Kill rose to the occasion and erased the twelve-point deficit that they faced coming into the final match.
Throughout the tournament, Shoot To Kill established themselves atop the leaderboard with commanding performances across the four-day tournament. Shoot To Kill was even able to bounce back from an uncharacteristic outing on Day Three, where the team watched as their closest competitors settled within striking distance.
Ultimately, the team had one final performance in store for the PCS1 tournament and reclaimed the top position during the final match by a tiebreaker of total kills, crowning Shoot To Kill as the PCS1 North America Champions.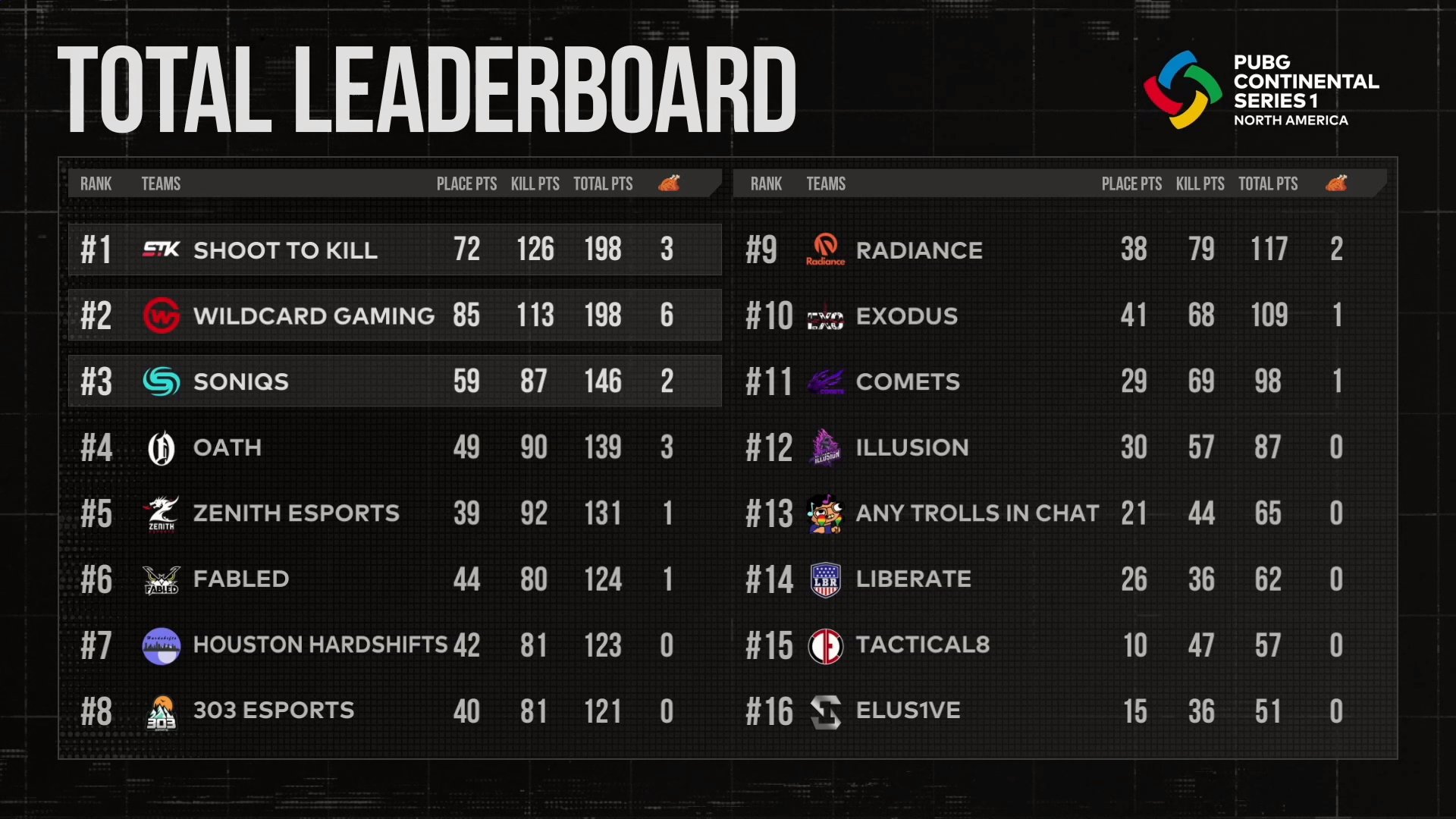 The team's leading player, Luke "Luke12" Newey, went on to earn the PCS1 Grand Finals MVP Award.