Week One of the PCS1 Grand Finals commenced on Thursday, June 25th as sixteen of North America's best teams converged onto the battlegrounds to compete for the lion share of a $200,000 prize pool. Starring the region's most exemplary teams, the Grand Finals have already showcased the intense competition that's to be expected at the highest level of PUBG Esports.
Day One offered viewers an assortment of unexpected moments, perhaps none more surprising than the masterful performance of Fabled to establish themselves within the top-three. Their play quickly caught the attention of many following the team's victory in Match 1. However, at the end of the opening day, the formidable four-man roster of Shoot To Kill sat atop the leaderboard after matching all expectations with their back-to-back wins across Matches 2 and 3.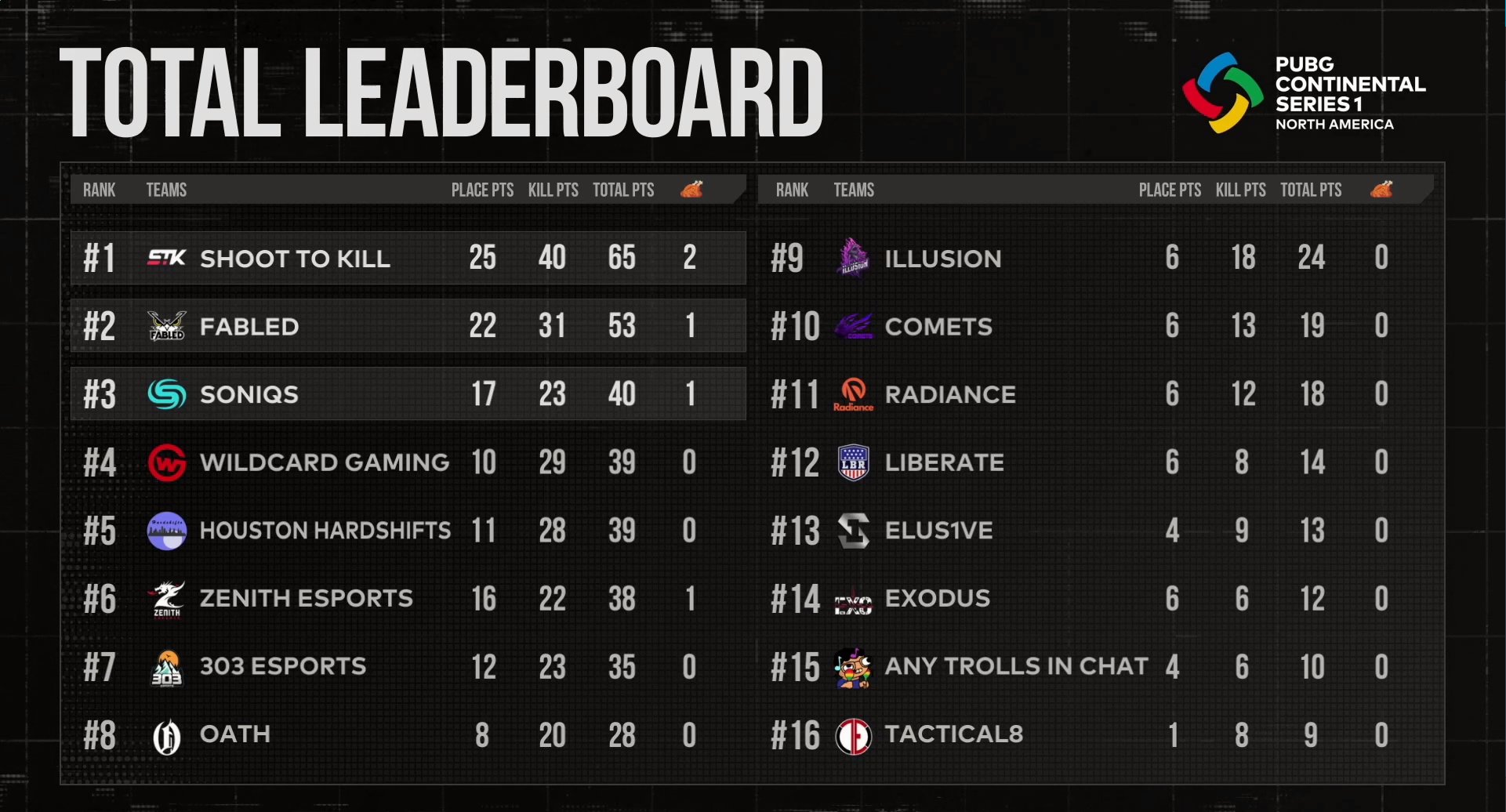 Heading into Day Two, the importance of securing a foothold within the race for first became a top priority for many teams. Squads such as Exodus, Radiance, and Zenith Esports managed to collect valuable points down the stretch to improve their standing before Week 1 came to a close. On the other hand, some teams will require an impressive outing as the Grand Finals conclude next week if they hope to overtake the first-place position. For example, teams like Oath Gaming, the reigning PCS Charity Showdown Champions who are currently in twelfth at the halfway point.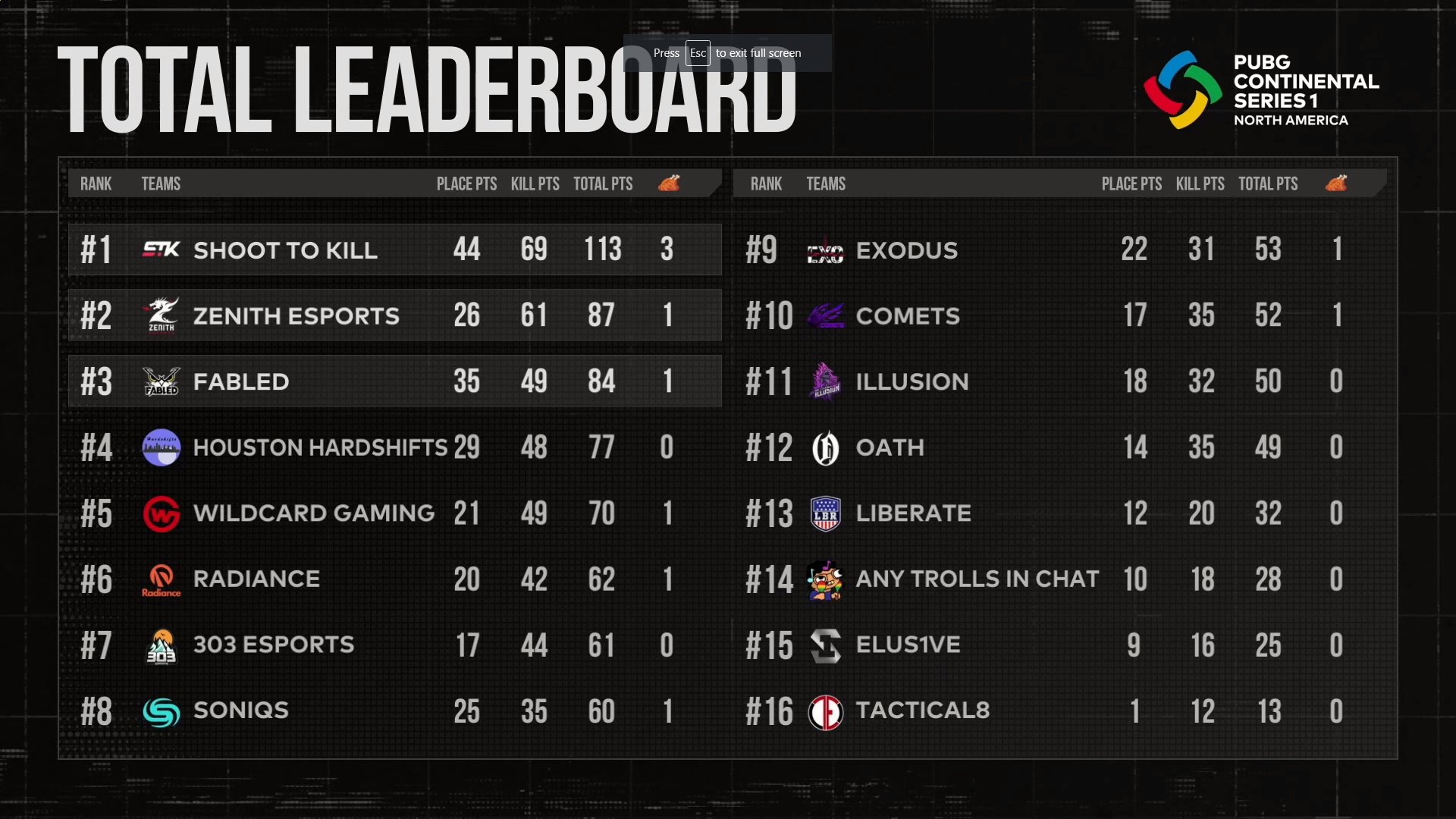 The PCS1 Grand Finals resume on Thursday, July 2 as these sixteen teams return to play for the final ten matches. Undoubtedly, Week 2 is set to bring an exciting stretch of PUBG Esports as it's determined which squad is North America's best. The initial prize pool of $200,000 USD will be divided amongst teams based on their placement, in addition to the crowd-funded share that will come from the PCS1 Pick Em' Challenge.